About Us
We provide charter boat cruises around Auckland's Waitemata Harbour, the Hauraki Gulf and the islands that make this one of the finest cruising grounds in New Zealand.
At Riverhead Ferry, we have designed special shared and private cruises for you that explore the waterways flowing into Auckland's spectacular harbour. On our traditional motor vessel you will experience New Zealand history and unique scenery while cruising up to one of the oldest riverside taverns, witness the wonders of nature on the many predator-free islands of the Hauraki Gulf, or enjoy our countries innovative and delicious cuisine at the many up and coming bars and restaurants.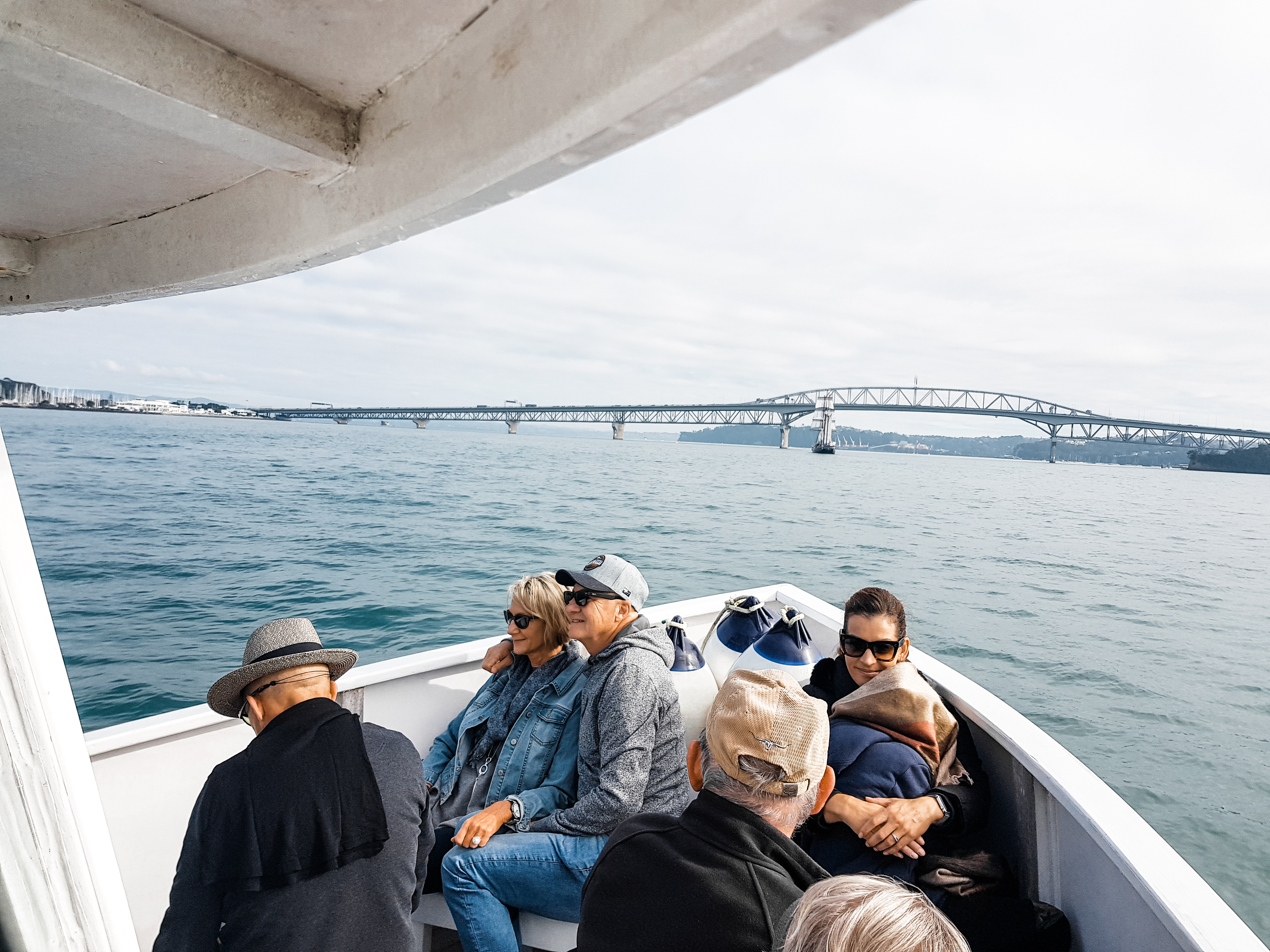 Get a group together and cruise with us
Riverhead Ferry cruises are ideal for senior and social club outings, work functions, family celebrations, and special occasions including birthdays, anniversaries, stag and hens parties, as well as wakes and scattering the ashes of your loved ones.
The Boat
Today the Kawau Isle runs as The Riverhead Ferry. This historic 45ft boat has been taking large groups of people up to the uncharted waterways of The Riverhead, and to the islands of the gulf for over 15 years.
Equipped with a fully stocked licensed bar, ports to plug in music, a sound system, a flushing toilet, and spacious indoor and outdoor areas, the Kawau Isle provides a comfortable and memorable experience on Auckland's much-loved waterways for people of all ages.
Fully stocked licensed bar
Flushing toilet and private bathroom
Indoor and outdoor seating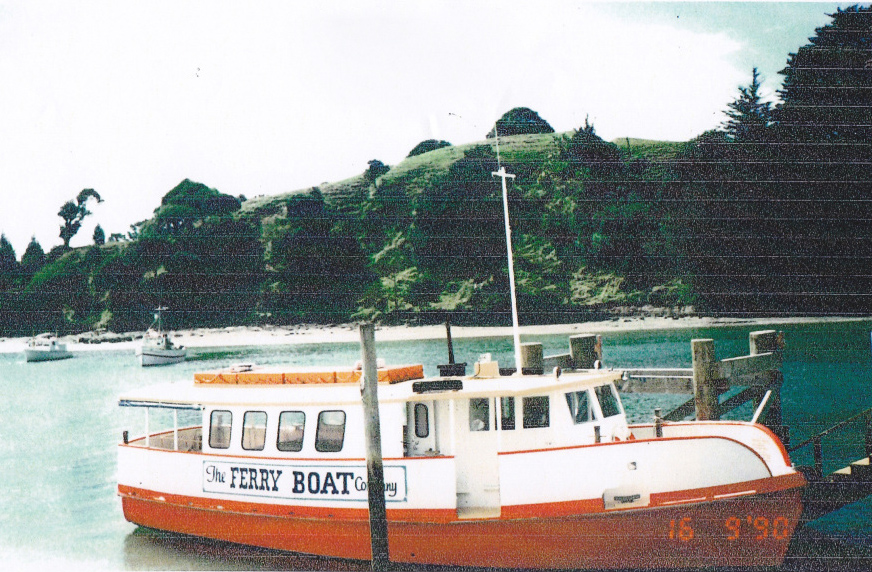 The Early Days
Kawau Isle is a traditional kauri timber motor vessel built in 1952 for the original owners of the mansion house on Kawau Island.
For 30 years the Kawau Isle operated as a ferry service between Sandspit and Kawau Island, before heading up to Whangarei to transport kids to school as a school ferry, and eventually becoming the Riverhead Ferry 15 years ago.
The Crew
Owned and operated by Captain Holger, The Riverhead Ferry is not just a business, but a passion. Holger has always loved boating and the water, so it was a dream come true when he recently took ownership of The Riverhead Ferry in 2019.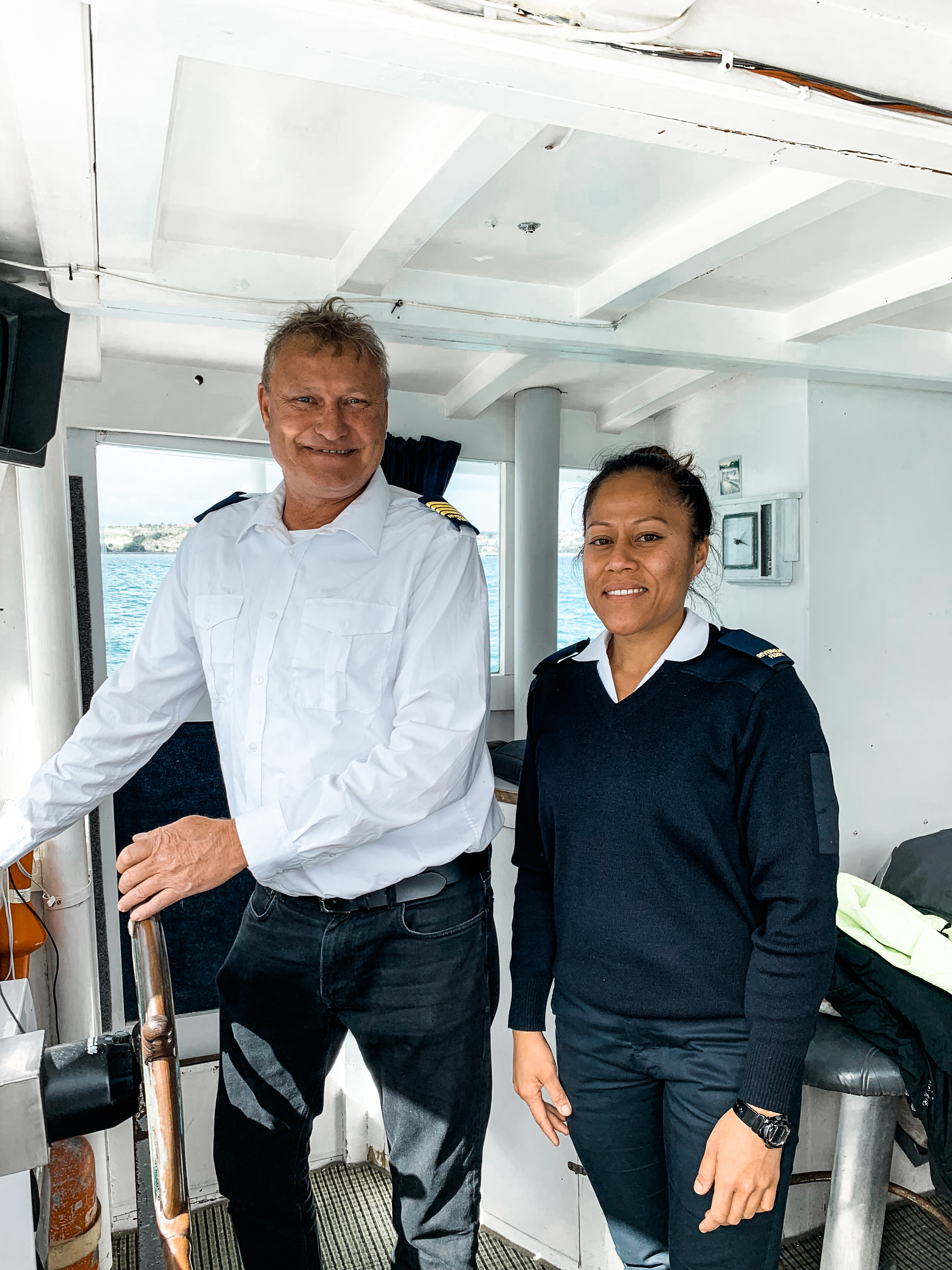 ---
"I don't consider it working when I take people out on the boat. I enjoy it so much and feel so lucky to be able to give people this experience on the Waitemata Harbour and Hauraki Gulf!"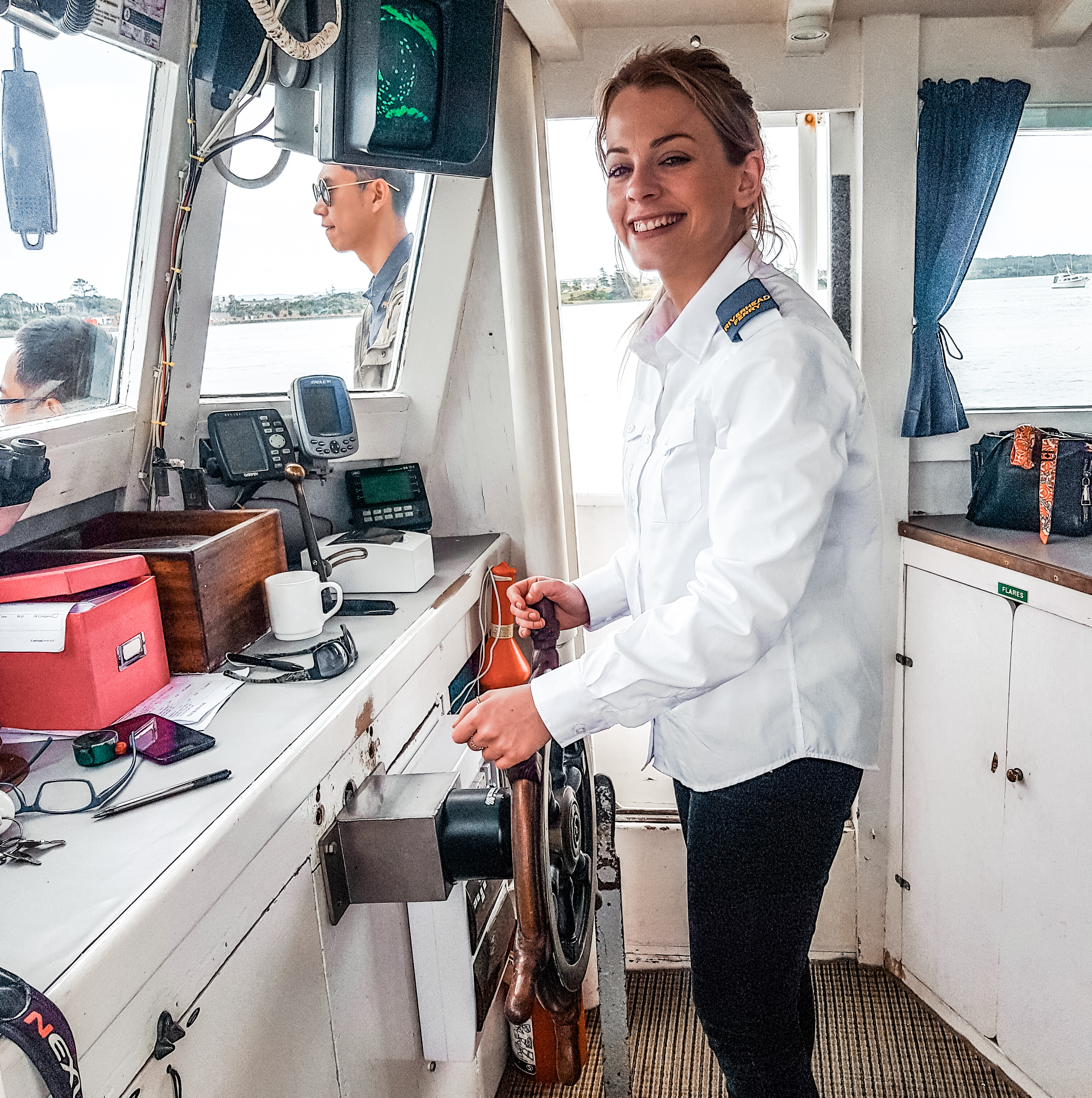 Say hi to crew members Te'a, Teuane, Harry, Brittany, and Chris, who work on boats in their spare time too!
You are in safe hands with Holger and the crew and will witness their passion first-hand when you book your trip with us. Or if you've already been on the boat and want to come again, see if you can notice some of the upgrades Holger has made to the beautiful Kawau Isle!
Our environmental policy
New Zealand is precious and everyone who lives and travels here has a responsibility to look after it. The Riverhead Ferry commits to the Tiaki Promise, to care for New Zealand, for now, and for future generations.
The Riverhead Ferry operates in the Hauraki Gulf and Auckland's Waitemata Harbour, which is 1.2million hectares of ocean and more than 50 islands. This is a protected area for thousands of native species. We hold a "Pest-Free Warrant" so we can visit the islands in the Hauraki Gulf. This means we have a biosecurity system.
read more
We ask you to

Protect and respect native plants and animals.

We ask you to

Take your rubbish home, or keep it in a safe area on the boat, where it can't fall into the sea during your journey.

We ask you to

Check your footwear is clean, and that there is no soil or seeds in laces or treads.

We ask you to

Check your bags thoroughly for rodents, insects, and ants if you are visiting the islands. Carry any food you bring with you in sealed, rodent-proof plastic containers.